Fun Geography www.Geograf.in is being prepared and operated by the non-profit organization Matika.in z.s. (ID: 04929012). We are continually adding new geographical exercises for kids and students of all grades of elementary school, trying to gradually apply the Hejny's principles for teaching Geography, developing Geograf.in for new features for both students and their parents and teachers.
YOU CAN ALSO SUPPORT THE DEVELOPMENT OF THIS EDUCATIONAL WEBSITE
BY SPONSORING A DONATION TO THE MATIKA.IN Z.S. IN CZECH BANK FIO BANK:
IBAN:
CZ7420100000002500978178
BIC/SWIFT:
FIOBCZPPXXX
THANK YOU
CONTACT US
Do you want to work with us? Contact us:


TEAM MATIKA.IN Z.S.

Andrej Probst
Development & Content
Ján Kovács
Design & Graphics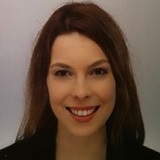 Marieta Zbojovská
French